Investment Management Philosophy
Investment Management Philosophy
Goals-Based Investing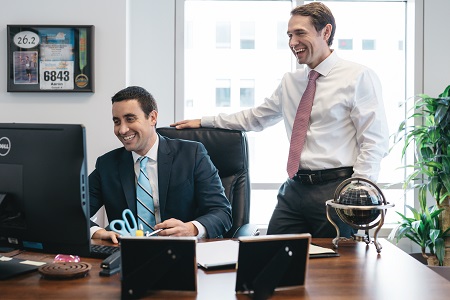 In the financial industry, successful investing has traditionally been measured against "beating the market." While making more or losing less than a respective index is desirable, money management centered on a singular outcome loses sight of what's most important to the individual investor. The Washington Wealth Group sets a different standard of investment success that judges performance on a client's ability to achieve their goals.
Our approach emphasizes a holistic view of your wealth, including risk tolerance, tax sensitives, family dynamics, and current health. After we fully understand each component, we tailor a strategy with cost-effective, efficient investments mapped to any market environment. The aim is to bring your goals within reach by earmarking your assets according to your short-term, intermediate, and long-term time horizons.
As time passes, we monitor your portfolio via a rigorous due diligence process. We attempt to perform annual, in-person meetings with each asset manager utilized in client portfolios or are presently under consideration.
Who Will Steward Your Wealth into the Future? Our Family Summit Helps You Share Your Legacy.
Investing involves risk, investors may incur a profit or loss regardless of the strategy or strategies employed.