Our Process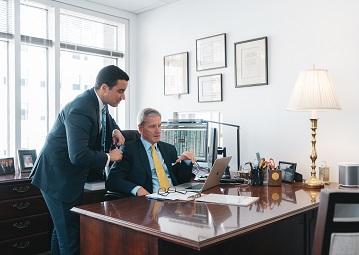 Gather
The Washington Wealth Group initially invests a substantial amount of time getting to know you and your family. Once we've mutually determined our partnership is a good fit, our team collects information relevant to your current situation. Although much of this is quantitative in nature, we equally consider the qualitative aspects of your life to form a complete picture of how we can help you achieve harmony between the human and financial sides of your life.
Identify
In the second step of our process, we invite you to engage in a deeper conversation to learn more about your goals, values, obstacles, and time horizons. The insight we gain defines the scope of our services and how those services then translate to clear, measurable objectives.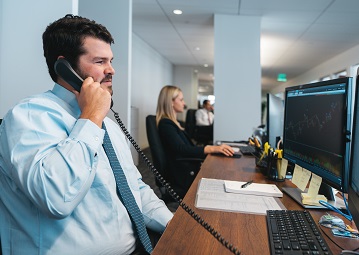 Analyze
Prior to presenting our recommendations, we assess your assets, liabilities (if any), and investments. This thorough evaluation pinpoints the strengths and shortcomings that exist within your present plan and reveals the issues that could arise if left unchanged.
Present
Based on our conclusions, we present strategies to help enhance your situation and address areas in need of improvement. As you ask questions and we obtain your feedback, we decide together the best course of action.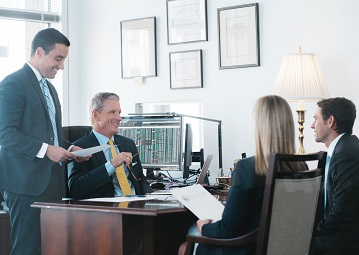 Implement
Your financial plan comes to fruition when we implement the agreed upon strategies. It is in this stage that our independence shines; we are able to select from robust product and service providers most suitable for you.
Monitor
The plan we craft for you is an extension of your overall life plan. We regularly review it to ensure it remains consistent with your goals while also factoring the recent economic climate. Additionally, we prepare you for how to best share your plan with family and interested parties by conducting a Family Summit.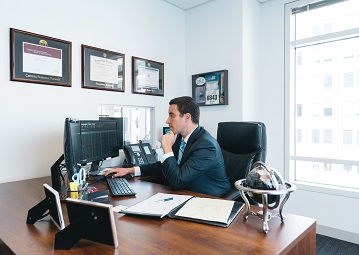 Learn More about the Philosophy Which Guides Our Investment Recommendations